Are you interested in moving easier …
with less pain?
Look no further!
Ortho-Bionomy (OB) follows the body's own wisdom of healing.
It reminds the body of patterns of comfort that it may have forgotten through injury or life.
A main principle in OB is ease of movement, away from pain.
During the session, if a particular position causes pain or discomfort,
we find a preferred, more comfortable position.
Because OB goes with the natural flow of your body, the results are often
long-lasting with much less effort to achieve.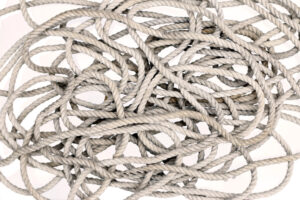 How do we do this?  If you have a knotted string or wire and you pull on it, the knot tightens.  If you give it some slack, you can generally untie the knot and the wire/string returns to its natural, more neutral position. OB works with this principle in your body. If a muscle is contracted and you follow the body INTO the contraction, it allows it to complete and releases the tension in the muscle.
Ortho-Bionomy is an educational system reminding your body of proper alignment for comfort. By introducing simple movement and awareness, changes can occur within and without. By gently moving the body into its preferred, more comfortable position, it triggers the natural, self-corrective healing reflexes bringing more comfort, ease, expanded range of motion and overall well-being.
Ortho-Bionomy® provides the benefits of deep tissue massage, without the pain.  The results of Ortho-Bionomy are gentle yet deeply profound.  It's like when you have a combination lock, you turn the dial until the tumblers line up and the lock opens.  Ortho-Bionomy does that within the body.  I love that approach for my own healing and am honored to share that gift with others.
Balance … is key in life!
Pause/reset with the right and perfect balance
between rest, play, productivity,
with rest and play first on purpose!
When we have the balance of rest and play,
we are more productive when we are producting!!!
Life's Little Tips for Stress Reduction
What is Relaxation and why do we want/need it?
Relaxation is a process where the goal is to feel more alert, vibrant, rested, move easier, be less stressed, more balanced, etc.  This comes about by finding some kind of activity you enjoy doing that helps you experience those states of being.
Benefits of relaxation/stress reduction (why we need it) include ...
Boosts the immune system (substantially increasing well time and reducing sick time!)
Settles the nervous system
Helps us focus and concentrate more efficiently
Less likely to injure ourselves
And much more!
If you enjoy the activity you are more likely to do it!  When you "don't have the time to relax" is probably when you need it the most!  Remember, a little bit of something is better than a lot of nothing!  It only helps if you DO IT!
Click below for some suggestions

Find things you enjoy doing for relaxation ...
Forest Immersion
Working out
Walking
Dancing
Swimming
Reading
Stretching
Massage
Hot Baths, etc
Praise from Clients of Flow Masters
Ortho-Bionomy
Testimonials
I have been suffering from fibromyalgia for fifteen years. I have seen innumerable doctors, chiropractors, massage therapists, and sports clinicians about the knotted muscles and tendonitis that afflict every muscle group in my body, as well as rotator cuff tendonitis in both shoulders. None have been able to answer the central question: "Why don't the muscles release?" When I met Rhonda and talked with her about it, she told me simply and directly, "Let me show you." She then gently massaged and manipulated my shoulder and one forearm, producing immediate realignment and substantial relief.
What a remarkable feat!
I would strongly recommend treatment for pain or relief of stress from Rhonda Gerych using the Ortho-Bionomy method she teaches.  It is the equivalent of a deep muscle tissue massage, with the same results, but absolutely no discomfort.  More importantly, there is absolutely no soreness with this treatment the next day.  I have had many different massage therapy treatments from master practitioners all over the world, and none of them have had the healing effect without the pain as what Rhonda provides.  The Ortho-Bionomy technique that Rhonda teaches provides absolutely incredible results and should be a valuable addition to any major spa or massage clinic.
I do want to thank you for helping me with my knee. The exuberance of all the dancing Saturday night paid off in pain on Sunday. After knowing you for these past 6 years, I was still amazed at how quickly you were able to take the pain out of every step. Although I nearly fell asleep during your work because it was so relaxing, I don't think it was more than 10 or 15 minutes and I was nearly pain-free. And since it originally didn't feel like muscle-strain, I'd thought nothing could be done. Pretty darn incredible!
How Flow Masters Serves You!
Your content goes here. Edit or remove this text inline or in the module Content settings. You can also style every aspect of this content in the module Design settings and even apply custom CSS to this text in the module Advanced settings.