Clutter Clearing, Feng Shui
Sacred Space Clearing
**If you were to have more time and energy
to do the things you enjoy …
what would they be?**
Our clutter can have a deep impact on so many areas of our life: physical, mental, emotional, spiritual.
Often as we go through the process of clearing, profound and lasting results occur.
Clutter clearing using the Denise Linn method is a sacred Journey/Pilgrimage, not a race to the finish line!
We get to the deeper reasons why we collect and keep clutter
to shift into a place of more readily releasing that which no longer serves.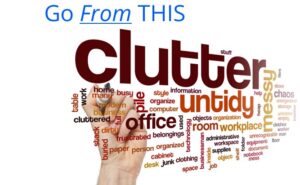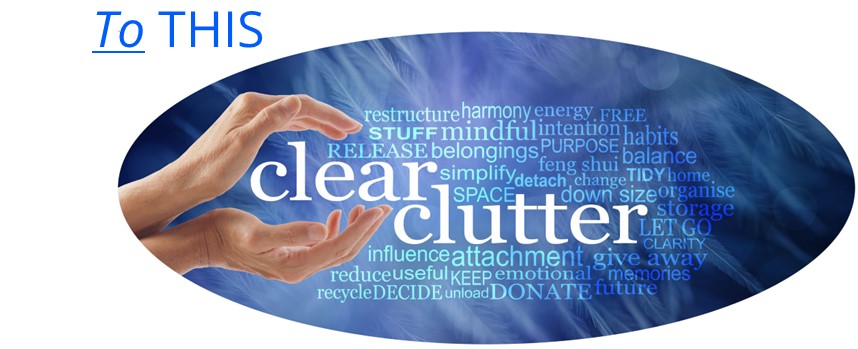 What are some things
I might experience from going through this process?
*Better organization*
*Less time searching for things you know are close by and/or have no idea where they are*
*Did you buy a new one because you cannot find the one you know you have?!*
Can you relate?  Most people can to one or more of these scenarios! Perhaps time to replace these patterns, eh?!
Balance … is key in life!
Praise from Clients of Flow Masters
Testimonials
Rhonda's clutter clearing tips for our recent move to a new home were very helpful in reducing our overall stress regarding the countless choices we had to make about which things to bring to the new home and which things to donate or sell or trash.  Her suggestions made our decisions much more time efficient and easy to make.   Thank you, Rhonda, for your calm guidance and practical recommendations to help our move go much quicker and smoother than we anticipated!
Rhonda Gerych (the clutter coach) was instrumental in my many year quest to thin and let go of items in my life that had a hold on me. These items included memory loaded possessions that even though I knew I wanted to let go of they had a different game plan in mind. Rhonda assisted me in looking inward and letting go on a level that cleared the way and gave me the ability to let go. She gave me tools that made it possible for me to move forward and cut the strings that these items had on me.
With her help I have finally cleared the clutter in my life, and I feel lighter and freer. I am able to move without the chains these items had on me.
Thank you, Rhonda!
A Client's Perspective
Rhonda was delightful to work with. She has a genuine talent for facilitating transformation in one's relationship to their environment. I was able to make changes to areas of my home that had been stagnant so much more quickly than I had anticipated.
Rhonda was very masterful in guiding me through visualizations during which very vivid images and ideas came to me. With Rhonda's ability to ask just the right questions, we were able to rapidly prioritize simple steps to take to transform my home into a space that would be more functional as well as emotionally nurturing and energizing.
The changes are unmistakable. I now get a boost of energy when entering the spaces in the home where I have made progress and am continuing to make shifts inspired by our work together. I am turning my home into an embodiment of my true personality.
This is truly a life changing process. I highly recommend Rhonda as a skilled Personal Environment Specialist.